Innovative flavor solutions that elevate the taste experience
"Our mission is to create flavors that make a positive impact in your company's products. Our collaborative approach to developing quality flavor solutions ensures you get the exact product you're looking for, every time."
– Bill Dickinson, President, Osage Food Products
Osage Flavors was launched in 2014 as part of the Osage family of companies. We've since grown to be one of North America's most trusted flavor brands providing comprehensive solutions to our valued partners in the food, beverage and nutritional supplement industries.
Osage Flavors combines tradition, innovation and years of experience to deliver a wide selection of vibrant flavors for virtually any application. Our team of flavorists craft  innovative, flavorful creations with production facilities located in both Salt Lake City, UT, and Montreal, Quebec, Canada.
We procure only the finest chemicals and ingredients from the most reliable international sources. Our team of quality assurance specialists carefully vet all chemicals and ingredients ensuring quality and sustainability prior to approval and use in our formulas.
Osage Flavors employs a process that includes recipe development, sensory analysis, and shelf-life testing. The result is a superior quality flavor for your food and nutritional products from a partner committed to your success.
Osage Flavors understands the expectations of the modern consumer which enables our team of application specialists to offer relevant, yet unique flavor solutions. We take great pride in collaborating with our valued partners, providing insight and ensuring our customers stand apart from their competition.  
Let us hand select an innovative flavor from our library of over 15,000 flavors. 
Our goal is to further enhance your brand's market position both today and long into the future. 
When you partner with Osage Flavors, you'll get more than a "taste" of success!
We've built the Osage brand on long-term partnerships with our diverse customer base.
We believe in honesty, integrity, and ensuring that our flavor solutions meet or exceed the highest standard of quality.
After all – we only succeed when you do.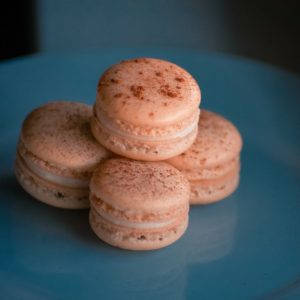 We help you create unparalleled flavor experiences for your products.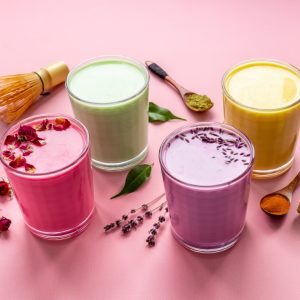 Let's collaborate on a flavor unique to your brand, setting you apart from your competitors.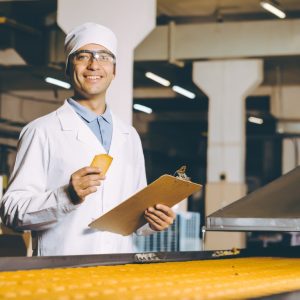 Our team puts your needs first, giving you an exceptional customer experience, every time.
Our Service Commitment to You
Our passionate team of flavor specialists are committed to delivering customized flavor solutions to help you achieve success in this fast paced, competitive industry. 
You'll always be treated with the highest level of respect, courtesy, and professionalism. 
The Osage management team has a combined 100 years of experience in the food ingredient industry and understands that our dedicated support team is at the heart of our success.
We've built a workplace that encourages growth, rewards hard work, and promotes equality for all. Here at Osage Flavors we stay ahead of the industry curve with our ongoing training regiment to equip our team with the knowledge required to remain an industry leader. 
Our dedicated team shares your passion for quality. We work hard to complete each job to your complete satisfaction – and we have fun while doing it!
Our Osage Family of Companies
We also offer enhanced food and nutritional products services and solutions through Osage Food Products.
Since 1999, Osage Food Products has been a leading supplier of high-quality dairy and plant-based proteins, dairy blends, and plant protein blends to the food and nutritional supplement industries. We also offer a complete portfolio of cheese and milk fat products, along with a variety of custom manufactured dairy products. 
We source specialized ingredients through our worldwide network of quality suppliers, and get them to you as quickly as possible.
Talk to our flavor specialists today
Have a question? Contact our flavor specialists to learn more about our unique flavor solutions. Simply fill out the form below and we'll be in touch as soon as possible!